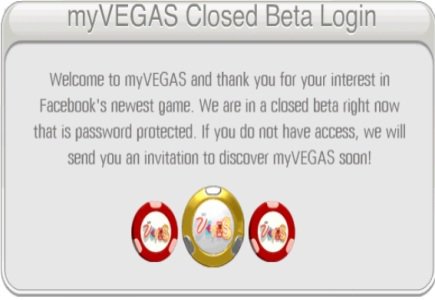 MGM International Resorts of Las Vegas is involved in a social gaming company called Playstudios which is founded by former Wynn exec Andrew Pascal. According to a recent article, casino game designer Nicholas Koenig is also involved and MGM's role will focus mainly on marketing.
"The idea is to capture the fun and excitement of a Las Vegas weekend," said Pascal. "Here's an interesting fact: More people will play slot machines on Facebook this month than visit Las Vegas this year. The profile of the player is very similar — affluent, middle-aged women, with an above-average education."
Playstudios' myVegas app on Facebook is designed as a social gaming destination, allowing players to take part in various games including Blackjack and slot machines as well as earn virtual currency or even trips to live casinos.
Players can also build a fantasy version of the Vegas Strip in a kind of meta-game, Venturebet reports. Users have the ability to include their friends in their creation allowing them to click on their name as they walk the strip and view statistics and recent game play.
The new app is still within the stages of closed beta testing and will become available in full sometime this summer, Pascal revealed.