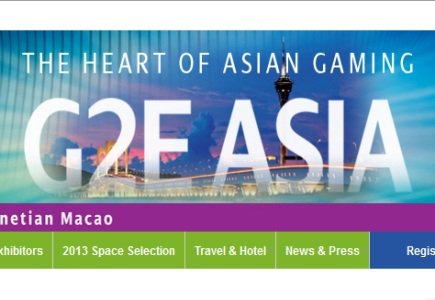 The American Gaming Association, organizers of the G2E Asia conference in Macau this week, will not be pleased with the inappropriate legal exchanges on the exhibition floor which have left many uncomfortable. The incident could result in the next edition of G2E to take place in another environment such as Singapore.
The patent issue between US-based Shufflemaster and Macau company LT Games boiled over when LT Games requested that local government officials order Shufflemaster to cover up technology displayed at their G2E booth due to the patent debate.
The Americans complied but later in the day managed to get a court order allowing them to uncover their live dealer baccarat product.
The battle between these two companies has gone on for nearly a year, with LT Game laying claim on multi-game terminal live dealer baccarat. There have been a series of court actions and counter actions, injunctions with Shufflemaster and other equipment companies.
It was reported that AGA chief exec, Frank Fahrenkopf was displeased with the actions taken by LT Games and exhibition staff boldly set up partitions to block LT Games' booth from being seen. Staff also threatened to cut off electricity to the booth unless the actions against Shufflemaster were halted.
The Macau Gaming Equipment Manufacturers Association released a statement that seems to side with the LT Game injunctions, characterizing the situation as a "milestone event" and "the first successful case in protecting the copyright" of a member's property.