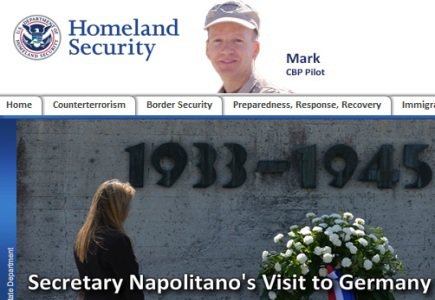 Persecution theory will probably fail because of one omission
The US Department of Homeland Security has recently released a list of 'red flag alert' and the word 'gambling' is not on it which may cause a huge disappointment amongst the gamblers who hew to the persecution theory that the Department is out to get them.
As for the list 'of alert words and phrases', the agency released it under the Freedom of Information Act in order to "ensure clarity" and as part of a "routine compliance review."
One must notice that there are some puzzling inclusions that enforcement officials seem to feel as interesting ones (like 'Cloud' and 'Pork'!?!) to be checked out as suspicious key words and phrases even on social media websites.
The Homeland Security logo was one of those that appeared on three internet gambling sites shut down last year, and gambling opponents, some even government officials, quite frequently accuse the industry of providing an avenue for money laundering and the big bogeyman of 'terrorist funding'. Therefore, it is not a wonder that online gambling is very interested in the latest developments.