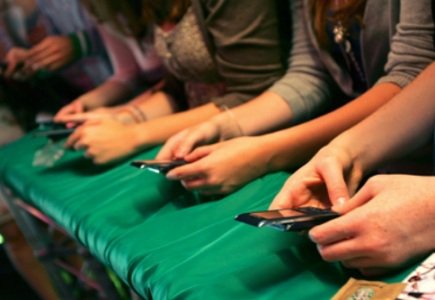 Some good and some bad news
This week saw the US state of New Jersey produce a bunch of news, both good and bad, reporting of the latest moves by the state politicians who once again tackled mobile and online gambling issues.
First off is the news that will make online gambling supporters happy - the Senate approved a measure introduced by Sen. Jim Whelan that will allow 'on premises' mobile gambling from hand held devices in Atlantic City land casino resorts.
It has been specified by the Senator that "We have to be willing to change with the times in order to remain competitive against an ever-growing field of competitors. Not only do (the devices) provide an enjoyable experience for casino patrons, but they expand casino revenues and offer a new gaming attraction for visitors more interested in the resort side of the casino experience.
"Authorizing casinos in New Jersey to adopt this new technology puts the casino industry in Atlantic City on an even competitive field as casinos in Las Vegas when it comes to mobile gaming within the casino premises."
The measure also envisages that the state Division of Gaming Enforcement will have to verify that the devices wouldn't work beyond the physical boundaries of the casino property, and that gamblers will have to establish a mobile betting account with the casino, prescribing that all bets must be placed on casino grounds.
The bill has received the support of the Casino Association of New Jersey, which assessed that it "would authorize the use of the evolving technology of secure mobile gaming devices to permit casino patrons to participate in gaming activities from additional locations within each casino hotel facility."
On a gloomier note, State Senator Ray Lesniak announced on May 31 that his online gambling legalization proposal he hoped to pass through the Senate this (May) month will most likely not be voted on until the autumn due to a possible weakening of political support at this point.
The person Lesniak blames most for this lack of political will is New Jersey Gov. Chris Christie. In his latest statement, Lesniak underlined: "Because of Gov. Christie's ambivalence on it and him sending messages that he doesn't want it to go through until the fall, we're having trouble getting enough Democratic votes to pass it because of opposition from the racing industry.
"We're going to work on it until the end of June and see if we can get it done by getting the governor's support or getting the Democratic votes."