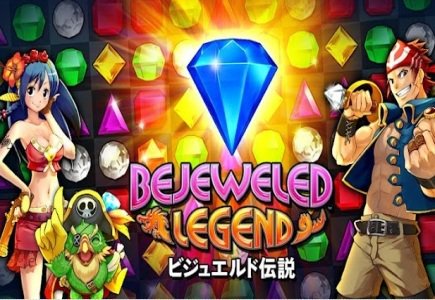 "Bejeweled Legend" localized for Japanese market
According to the latest announcement from Electronic Arts subsidiary PopCap Games, its hugely popular title "Bejewelled Legend" has been launched for Android-enabled mobile devices on Japan's GREE social gaming platform, which focuses primarily on mobile and was estimated to be the largest social network in Japan in terms of total users in 2011.
PopCap's Bejeweled Legend is the first product to be designed and developed by its Tokyo studio, and it will feature localized design, featuring a culturally rich story, frequent events and rich social components.
In its statement regarding the new development, PopCap Games said: "Bejeweled Legend signifies the first time PopCap has self-published a game in Japan, demonstrating the company's increased commitment to one of the world's most avid gaming markets."
It was added by Shigenori Araki, Asia/Pacific Executive Creative Director for PopCap: "Bejeweled is PopCap's best-known and most successful franchise to date.
"We have adapted this beloved game in a unique way for Japanese audiences. It was a huge responsibility and shows PopCap's commitment to develop highly polished games in Japan for Japan."