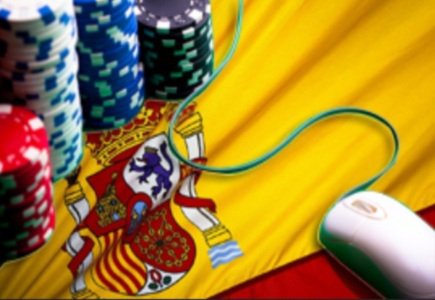 Interior Ministry releases license breakdown and warning to unlicensed operators
This week, after the official opening of the Spanish online gambling market, the Spanish Ministry of the Interior issued an advisory, breaking down the recent license awards, and warning errant operators that they'll face strict penalties of up to Euro 50 Million and will have their websites shut down if they continue operating illegally in the new market.
In terms of license statistics, the info disclosed included:
- Issued 277 licences to 53 online gaming companies in total to date.
- 91 general licences
- 186 unique licences
- 3 general licences and 5 unique licence applications submitted by two companies are pending
- 2 licence applications have been denied.
- Of the 186 unique licences:
- 27 pertain to online poker
- 26 to online bingo
- 31 to online roulette
- 19 to the point and bank
- 28 to online blackjack
- 7 for additional games
- 8 to horse racing
- 17 to sports betting
- 4 to mutual horse racing
- 1 to mutual sports betting
- 9 to others.
- Licencees comprise 50/50 experienced gaming operators (26) and new market entrants (27)
- Members of the Spanish press hold a presence in the online gaming market.
According to Finance Secretary of State, Michael Ferre, and the Director General of Game Planning, Enrique Alejo, while licenses had been issued and operators were at liberty to provide services as of June 5, they had six months to ensure technical compliance and obtain systems approvals.
In addition, The General Planning Directorate General has launched a "Play Safe" campaign which will publicize licensed operators and require from punters to make sure their chosen operator sports the "Play Safe" logo on their website.
The new measures also allow advertising, but with restrictions and strict compliance with an official advertising Code of Conduct, which is expected to be finalized later this week.
The ministry in conclusion stated that revenues associated with the newly legislated online gambling sector will be invested back into public funds and social activities.