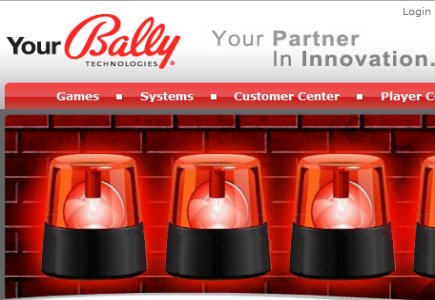 Application now needs Nevada Gaming Commission's approval
Good news came for Bally Technologies this week when their application for an interactive gaming license as a manufacturer of online gaming systems got approved by the three man Nevada Gaming Control Board.
This move now pushes the application to the Nevada Gaming Commission, whose approval it may get as soon as at its Las Vegas meeting on June 21. However, its path after that is less than certain as no one really knows what should be coming next – despite the fact that the state legislature has passed required laws, which have then been signed off by the state governor, and that exhaustive and detailed regulatory requirements have been devised and approved.
Namely, based on the law, federal law changes are required or the DoJ approval are required for the beginning of operations, which according to the Control Board chairman Mark Lipparelli could take six to ten months to commence.
In relation to the Bally application approval, John Connelly, vice president of business development for the company, stated that fifty casinos, many of them in Nevada, are interested in buying or leasing what he called Bally's "infrastructure" system to permit players, using their mobile phones and computers, to tie into casinos to make online wagers.
He also added that he expects a great expansion from players with hand-held devices, with the current average use of these devices now being 2.7 hours a day, and the fact that 85 percent of online gamblers had never been to a land casino.
Further on, it has been specified that the bets will only be taken inside Nevada, and that the system must ensure that no one under 21 years old is permitted
It was assessed by Bally attorney Mark Lerner at the hearing regarding the application that "Nevada is committed to the future." He also added that Bally purchased online technology from Chili Gaming, based in France and found no indication that Chili Gaming had illegally accepted wagers from the United States.
Provided that the Nevada Gaming Commission approves the Bally application, it will become the first license holder in Nevada.