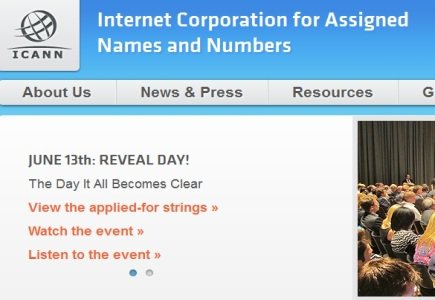 ICANN's widening of range of internet domain address suffixes proves to be the right move
After the Internet Corporation for Assigned Names and Numbers (ICANN) last June decided to widen the available suffixes for sale, it opened numerous commercial possibilities in various areas, including online gambling.
And even though the fees seem to be enormous, with the application cost alone being $185,000, and the annual fee of $25,000, this doesn't seem to have prevented numerous businesses from expressing great interest into specific domains.
In the industry, most attention has been dedicated to the (dot) poker and (dot) casino suffixes, but there are also many other industry-specific suffixes which could gain on popularity. Therefore, it may happen that the decision of who gets what will have to be decided at an auction process.
According to ICANN, it has received 1,930 requests for new names, 166 of which were not in the Latin alphabet. "Those who want to oppose the claims have seven months to register their objections," said the corp, adding that sSometime after March 2013, it is to release the new domains in groups of 500.
It was also specified that a number of Internet giants have applied for multiple domains, including Google, which is interested in dozens of them, including trademarks like .google, domains related to its core business (.docs) and fun options (.lol).