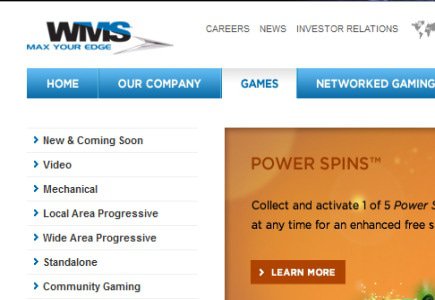 WMS Industries Inc. acquire Social Gaming Company
WMS Industries Inc., the Illinois-based land and online gambling software and equipment developer, has followed the latest social gaming trends and acquired Genesis Communications Inc., trading as Phantom EFX, a publisher and developer of interactive casino and slot-based games for social, casual and mobile gaming entertainment.
Although the consideration paid has not been made public, the company spokesman stated that the acquisition "...expands WMS capabilities in online content development and distribution across the rapidly expanding social, casual and mobile channels."
The president of WMS, Orrin J. Edidin, said that WMS and Phantom have been working hand in hand on a number of projects over the past year, building mutual respect and a solid business relationship, resulting in the acquisition agreement.
WMS was present on the online gambling market through its online casino product Jackpot Party.com.
According to Edidin, his company has so far achieved success and gained valuable experience in online and interactive gaming through the following:
* The UK-based Jackpot Party.com online casino and its broad scale application with customers as shown through the recent agreement with Groupe Partouche for a WMS-hosted Belgium online casino;
* WMS competence and experience in combining and distributing online gaming content via the Jadestone team;
* The company's 'unique and player-appealing gaming features' and performances provided through its Player's Life Web Services;
* The popular Facebook Lucky Cruise social casino; and
* WMS' classic slot offer for mobile devices and other casual play users.
According to him, WMS has managed to achieve flourishing internet presence in parallel to proven record for responsible gaming and compliance in regulated markets, thus ensuring a strong position for the social gaming sphere.
Edidin also said that: "By creating a full complement of interactive solutions, whether for online wagering, social, mobile or casual gaming, we are focused on supporting our customers as they engage their player base beyond the four walls of the casino,".
"With similar creative philosophies and innovative cultures, it is exciting to imagine the broad opportunities that WMS and Phantom will address with unique content and solutions," concluded Aaron Schurman, CEO of Phantom EFX.
"The combination of our entrepreneurial creativity and WMS' culture of innovation establishes a framework for tremendous potential and success going forward. Since our first foray into the casual entertainment gaming world in 2000, we've learned to expertly create interactive slot game experiences that truly engage online and casual players. The valuable partnership developed through our work with WMS over the past year has been extremely fruitful, providing us with a strong bond that will only strengthen as we become a single team."