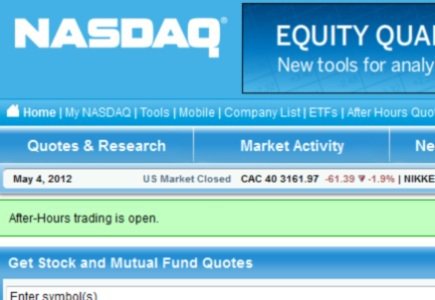 The last day of trading expected to be June 26
Following the recent acquisition of Cryptologic Limited by Amaya Gaming, the company filed a request Form 25 with the U.S. Securities and Exchange Commission on June 15, 2012 demanding delisting of its shares from the Nasdaq stock market.
According to the Management estimates, the delisting should become effective as of June 26 2012.
After official completion of the delisting procedure, CryptoLogic plans to file a Form 15 for termination of the registration of the CryptoLogic Shares under Section 12(g) of the U.S. Exchange Act on grounds that its securities are held by fewer than 300 record holders.
Filing of the Form 15 will release CryptoLogic from any further obligation to submit the relevant reports to the SEC, including Forms 20-F and 6-K.
Apart from the NASDAQ, CryptoLogic has not listed, nor quoted its shares on any other U.S. national securities exchange or quotation medium.