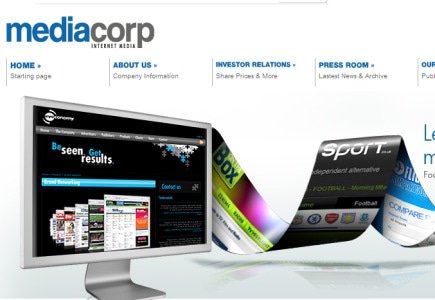 Court procedure to be pursued by CD Casino Limited
The Thursday meeting in London did not bring settlement between the online gambling group Media Corp and CD Casino.com Limited, leading to a new phase in the problematic relationship – court proceedings.
Allegedly, it was impossible to reach agreement with Media Corp chairman Phil Jackson and interim CEO Adam Fraser-Harris, CD Casino source said, adding that CD Casino.com Limited would not hesitate to commence the court litigation process.
The reasons behind the legal dispute between the two companies have never been fully disclosed to public, however, it has been speculated that the bone of contention is an alleged breach of contract by the Gambling, a former Media Corp subsidiary.
Media Corp remains silent towards the player community except for issuing a statement that it was putting its online poker and casino subsidiary Purple Lounge into liquidation. The company's long delayed payments and credit balances locked in the Internet subsidiary are raising players' and industry concerns.
It is not known yet who will perform the liquidation procedure, however most recent speculation suggest that Jackson and Fraser-Harris could initiate a forensic audit based on the concerns about the accounts left by the ex-management.
Justin Drummond and Sara Vincent left the group immediately after the Intabet acquisition which saw Jackson and Fraser-Harris taking over leadership of Media Corp.
On Friday 22 June, Media Corp announced in its latest stock exchange press release that it has been informed about the purchase of 21,117,241 ordinary shares of 1p each in the company by Jellatech Ltd on 20 June 2012. Chris O'Neill, as the sole owner of Jellatech, now holds total of 151,617,241 ordinary shares of Media Corp i.e. 29.77% share.
The company also reports that the former chairman Justin Drummond has sold 21,117,241 ordinary shares of 1p each in Media Corp - most probably to O'Neill and Jellatech. His brother Jason Drummond has also sold his shares in the company.
The available information about Jellatech reveal that the company has been founded in Aldermaston in Berkshire, UK on May 4 this year with GBP 1 in capital. The company's business is not described, and the official website registered through Tucows is apparently dormant.