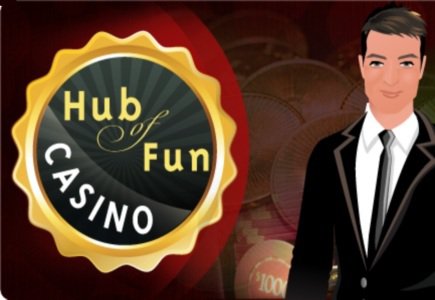 AGON boasts a suite of social casino titles for white label partnerships
Mobile and social games start-up AbZorba Games LLC has launched a new hosted agnostic mobile gaming platform dubbed AGON offering a with a suite of just-for-fun social casino titles for white label partnerships.
AbZorba Games' suite titled "Hub of Fun Casino" includes Live Blackjack21 on Android which reportedly received 800,000 installations so far, along with Live Poker and Live Roulette for immediate branding.
The aim of the company is to take advantage of the growing popularity in social casino apps with specific focus on Blackjack, Poker and Roulette, in parallel to its plans to release Live Bingo and Live Slots in the near future.
Headquartered in Delaware USA, AbZorba Games was established in September 2011 in Athens Greece and at present boasts a multi-national team experienced in multiple mobile and tech start-ups for over 15 years.
Andrew Hughes, AbZorba Games co-founder and chief executive officer, did not hide his excitiement: "We are thrilled to open our formidable AGON™ platform with its suite of virtual gaming titles to Casino, Betting and Lottery organizations."
"We firmly believe the collision between virtual and real money gambling worlds is happening and AbZorba is perfectly positioned to monetize the link between the two. Many casino brands are behind the curve on social mobile games so AGON™ offers an immediate launch pad for a branded seamless gaming experience and accesses the multi $billion market," Hughes also said in his statement.