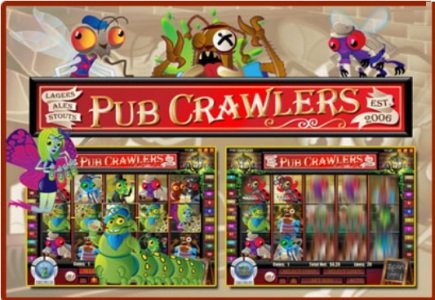 New slot "Pub Crawlers" inspired by small animals and a British pub atmosphere
A new video slot "Pub Crawlers" has been released by Rival Gaming to offer an unusually-themed entertainment to its players.
This five-reel, 20-payline slot is inspired by a typical British pub with rather untypical patrons, including a Bar Fly, a stylish grasshopper, a cigar-smoking beetle, a wine-loving caterpillar, a poker-expert tarantula and an intoxicated cockroach all under the supervision of a scorpion bouncer who swats the pests.
Punters can earn bonus coins by throwing darts at a spider-web board in a bonus game, along with the possibility of winning free spins and wilds.