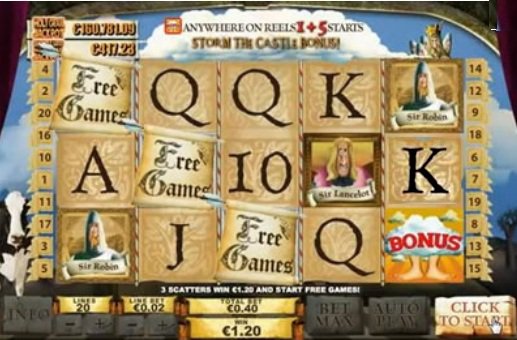 Brit Anthony Edmonds chose the winning game because he is a Monty Python fan
Anthony Edmonds from Newton Abbot, Devon, struck it lucky playing slots at the Playtech-powered online casino Winner when he hit the Spamalot jackpot, winning GBP 693,517 in cash.
According to his statement to the casino management, Edmonds was prompted to play the game by his friend and he chose the Spamalot slot for its Monty Python references. Lucky British player explains he is a huge fan of the Britsh comedy group.
After less than an hour of play, with a 'click and hope' strategy, Edmonds managed to hit the jackpot.
"The first thing I did was call my wife and a close friend, to validate that what I was seeing on my computer screen was correct. What a fantastic win, it really couldn't have come at a better time - I am still in disbelief," Edmonds said to the casino managers.
"This is a tremendous result for Winner. We are a new brand in the UK with big ambitions to provide an entertainment service to our users. We work very hard to create games that bring light entertainment to our players whether they are on the move playing on their mobile, or in the comfort of their own home," Chief marketing officer Yoni Sidi said, as the Spamalot slot has been recently launched.
After this win, Edmonds, who is married and father of three sons, will be able clear his debts, take the family on holiday, invest for the future, but also enjoy his passion for cars.