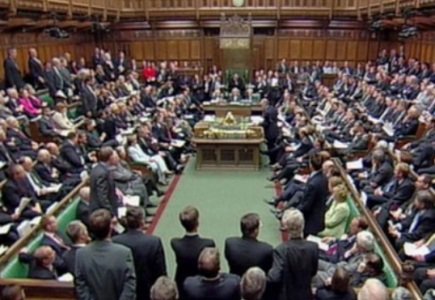 Out of just 13 slots, one has been secured for back-bench supported legislation
British MP Matthew Hancock will present the Offshore Gambling Bill to the Speaker of the British Parliament's House of Commons this afternoon (Monday) with a view to claiming the date of January 25, 2013 for a Second Hearing of the bill.
The purpose of the Private Members' Bill is to amend the Gambling Act 2005 in order to regulate internet gambling on a point of consumption basis. Additional requirement refers to the obligatory acquisition of the UK Gambling Commission licence by all operators selling into the British market, whether in the United Kingdom or overseas.
Obligatory contribution to the Horserace Betting Levy will also be imposed on the Operators.
"It is great news for racing that the Offshore Gambling Bill has secured a slot for a Second Reading. The bill is now firmly on the path to becoming law, which can't come soon enough for many of my constituents in Newmarket and the rest of the Horseracing industry," Hanckok said.
MPs Charlie Elphicke, Ben Gummer and Thomas Docherty jointly secured the slot for a second reading by staying up for a vigil at the Parliament to ensure the bill got one of only 13 coveted slots for back-bench led legislation.
"I am thrilled that with a cross-party team effort, we have been able to secure one of the 13 slots for backbench legislation this year. I am enormously grateful to Charlie, Ben and Thomas who slept through the night in Parliament to make this happem," Hanckok concluded.