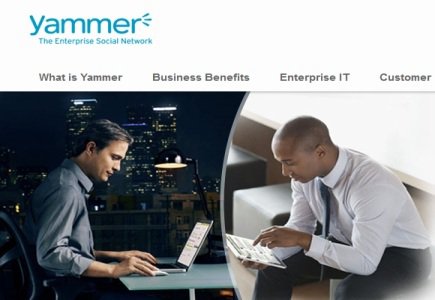 Social networking concept attracted the software giant
Microsoft has decided to join the social networking developments through the acquisition of Yammer for $1.2 billion in cash, the company announced on Tuesday. San Francisco-based Yammer, founded four years ago, currently boasts around 5 million users of its private, in-company social networks.
Following the recent deal, the company will become part of Microsoft's Office unit led by Kurt DelBene, whereas the present Yammer Chief Executive David Sacks will remain on the same position.
"When we started Yammer four years ago, we set out to do something big," Sacks stated recently. "We had a vision for how social networking could change the way we work. Joining Microsoft will accelerate that vision and give us access to the technologies, expertise and resources we'll need to upscale and innovate."
Market connoisseurs believe that the acquisition will enable Microsoft to offer similar service like Facebook, but to companies. The experts agree that this is another Microsoft's attempt to adapt to a major shift in the IT industry which is showing increasing demand for Internet services and diverse social networking options.
Last year's acquisition of the Internet video chat service Skype by Microsoft for $8.5 billion was the biggest purchase deal in the 37 years of company's operations.
Yammer will continue providing standalone service with Microsoft support aimed at encouraging use of the social networking tool, as well as its other business products, including Office and SharePoint.