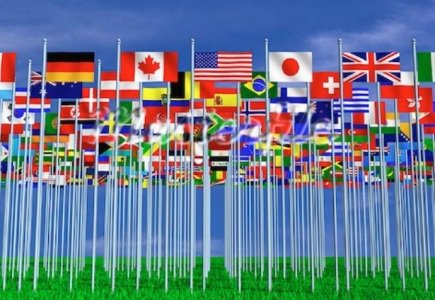 - WorldSpreads witnessed two resignations: Niall O'Kelly from the CFO position (prior to exposure of financial irregularities) and Conor Foley from the chief executive position. The company also announced two appointments: Lindsay McNeile as executive chairman of both WorldSpreads & WorldSpreads Ltd. and Dominic Bacon as a general counsel and group head of compliance.
- Peter Zäll was appointed the area manager for Sports and Lotteries in Swedish gaming monopoly Svenska Spel, valid as of April 3, 2012.
- On April 20, 2012, Damon Waddington resigned from the position of Webis Holdings' Finance Director.
- Glyn Powditch was appointed Director of Gaming responsible for the Sky Vegas, Sky Poker and Sky Bingo brands by the Leeds-based Sky Gaming and Betting.
- Experienced casino executive, George Hedrick, was appointed by Kenilworth Systems Corp. as Executive Managing Director of Kenilworth subsidiary KenSysCo Gaming, Inc.
- Former Ladbrokes IT executive Nick Dutton has become Programme Director in LVS, sports book software subsidiary of the French gambling giant La Française des Jeux.
- Rohit Thukral resigned from the position of the executive vice president for technology initiatives of American horse racing operator Churchill Downs Inc and the position of the president of its ancillary business Twin Spires.com.
- Brian Mattingley has been titled permanent chief executive officer of 888 Holdings. Former chief executive officer and non-executive director, Gigi Levy, stepped down from the board slightly over a year after resigning from the position of the chief executive of 888 Holdings.
- Max Wright joined sports betting and lottery software provider Betgenius Limited as the new Business Development Manager.
- Kevin Hopgood resigned from the position off the Ladbroke's head of the betting company's international business development affairs. The vacancy was filled in by South African-born Adam Greenblatt, a graduate of the University of Cape Town and Ladbroke's director for corporate and strategic development. Ladbrokes recently dismissed its Director of Trading Jon Thompson after an inquiry.
- Rt. Hon. Sir Richard Needham (Earl of Kilmorey) has been welcomed to the board as an independent non-executive director of the UK land and internet gambling company Rank Group plc, effective 1 May 2012.
- Following Amaya Gaming's takeover – Cryptologic's interim chief executive officer David Gavagan and Cryptologic chief financial & operating officer Huw Spiers resigned. The new chief executive officer appointed by Amaya is David Baazov and the new chief financial & operating offices is Daniel Sebag. At the same time, Simon Creedy Smith and James Wallace left the board of directors. On the other hand, Thomas Byrne and Gavagan will stay on as non-executive directors. Divyesh Gadhia joined as a new non-executive director.
- Philippe Germond has been reappointed to the CEO position for a new four-year term by the French operator Pari Mutuel Urbain.
- B3W Group, a software development and online gambling operator, appointed Aj Thompson as the new Director of Strategy.
- Betfair announced Craig Mucklow (38) as the Director of Trading in charge of a Dublin-based trading team in charge of all Betfair's risk products, including its new cutting-edge sports product.
- Several shifts and changes were announced by Live Data supplier SIS:
· Brent Dolan, former Commercial Director, has become Director of Operations for the entire SIS betting division;
· Jack Davison, last year appointed as Director of Sports Data, took over the role of Commercial Director in charge of retail and online sectors;
· George Irvine, former managing director of Production and Data at SIS, was appointed manager of the entire betting division following the departure of Phillip Siers who moved to Betfred earlier this year to oversee the new Tote division.
· James Hanlon, who came to SIS three years ago from Stan James, moved to the position of the Head of Product Development, reporting to Jason Barker, Production Director.
· Gary Smith will take over as chief operating officer and a member of the board effective July 1, 2012.
- Graham Campbell vacated the IT Director position at the online gambling firm 32Red's, but will remain with the Company as a consultant.
- Online casino Mr Green appointed Ella Hall, the former head of marketing at the online bingo site Jackpot Joy, as Chief Marketing Officer.
- Bodog UK announced Sathish Seshadri as Software Development Director.
- Atul Bali succeeded Nick Khin as president of Aristocrat Americas at Aristocrat Leisure Limited.
- Petra von Strombeck (42) and Magnus von Zitzewitz (44) were welcomed to the executive board of Tipp24SE's future company Lotto24 AG.
- Following the Media Corp fiasco and the closure of Purple Lounge, former Chairman Justin Drummond and interim CEO Sara Vincent resigned, whereas Intabet management team members Phil Jackson and Adam Fraser-Harris joined the Media Corp board as non-executive chairman and CEO respectively.
- Paddy Power, Irish bookmaker, announced following changes and appointments:
· Cormac McCarthy (49), former non-executive director, has become chief financial officer and an executive director,
· Jack Massey (44), finance director of Paddy Power since 2006, was appointed director of finance & company secretary,
· David Johnston (40), Company Secretary and General Counsel since 2007, was appointed Group General Counsel with enlarged legal and compliance function,
· William Reeve (39) has become Head of Operations overseeing Technology, Risk & Trading, HR and Corporate Strategy
· Fin Goulding (51) was appointed Chief Information Officer responsible for technology functions for the company's operations in the UK, Ireland and Italy.
- Wilf Walsh was appointed chairman of the management board at Fortuna Entertainment Group, replacing Jiří Bunda who resigned at the end of last year.
- Sportingbet announced the appointment of Rory Macnamara, currently a non-executive director and chairman of its Audit Committee, to the position of Senior Independent non-executive director of the group instead of Brian Harris who remains a non-executive director in the company.
- Andrew Thomas took over the position of a non-executive director and expects appointment to the position of the group's audit committee chairman at the online gambling software developer Playtech plc.