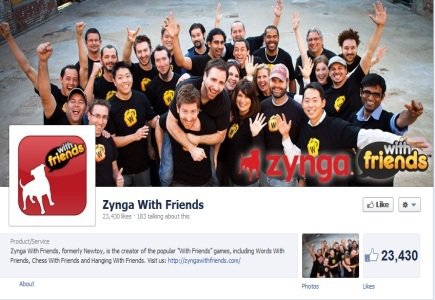 Future plans and products announced at 2nd Annual Zynga Unleashed Presentation
San Francisco hosted media representatives and other industry followers at the 2nd annual Zynga Unleashed presentation held this week. The attractive event focused on the future plans and products of the Californian social gaming giant.
The new Zynga With Friends unified gaming platform attracted a lot of attention as the company announced it will be accessible via Facebook with iOS and Android adaptability and multi-player potential.
The network will enable connecting of Zynga players anywhere, no matter where they are playing at the specific moment. It is expected that this launch will additionally strengthen the company's foothold in the social gaming flourishing market.
Relatively new social gaming slot "Elite Slots" launched by Zynga some time ago was given special attention by the company executives although it has already recorded enviable number of users. The management also expressed positive expectations for the future based on the actual figures.
One of the predictions heard at the event was that the social gaming industry will double in size during next year, judging by the fact that Zynga's poker game on Facebook is presently generating more than 38 000 hands a minute.