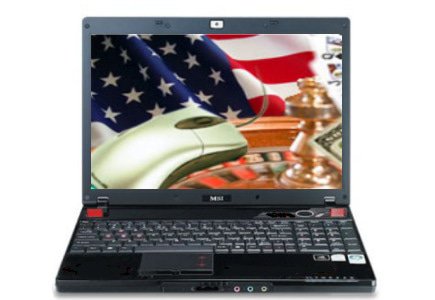 Postponed vote brings positive signs for the US legalization process
After one day delay, due to negotiations between the cautious politicians and the state's harness horse racing industry about the budget share, Wednesday finally brought the long-expected news that Delaware Senate passed the online gambling bill HB333, which is to become the law following the Gov. Jack Markell signature. The Senate session saw 14 to 6 positive vote with only one abstention.
With this development, the state will officially become the US leader in the fight to legalise online gambling as this is a significant step forward in the extensive debate between various interested parties including the U.S. Congress and government, states and gambling companies.
Delaware joined the remote gambling debate after the December's issuance of US Justice Department legal interpretation that permitted states to authorise Internet gambling within their borders.
Adoption of the bill means opening of legal online casinos in Delaware and expanding the state's betting offerings beyond the existing land casinos. Online slot-machine play and casino games such as blackjack and poker will be available via Delaware casino websites, controlled and regulated centrally by the state Lottery Office. Delaware lottery tickets will also be available for purchase on a state-run website.
One of the geolocation softwares will be used to verify that players are within state borders.
As per official expectations, 20 to 30 additional sports betting outlets are to be opened before the start of the NFL season, with additional 100 Keno retailers by year's end. Launch of online gambling is planned for early 2013.
State finance department officials estimate the new legislation effects should generate $7.75 million in 2013 alone. Part of the revenues will be used to soften the $3.75 million in licensing fees paid by land operators at the moment, with the prospect of encouraging them to make further investments in business growth and marketing activities.
Anthony DeLuca, Senate President Pro Tem, who pushed the bill through, said it was of key importance to keep Delaware at the forefront of developing new and better gambling options.
The new gambling law is expected to make the state racecourses more competitive with external rivals, assesses Top Dover Downs executive Ed Sutor .
Senator Bruce Ennis was involved in the debate which caused the delay of the vote and resulted in administration officials promising to reconsider how much money the harness horseracing industry would get, once the new bill becomes effective.
Robert Venables, a Democratic Party Senator, later said he was confused as he had turned down his hearing aid. Allegedly, he vote wrongly as he thought he the later abandoned Ennis amendment was proposed for vote.