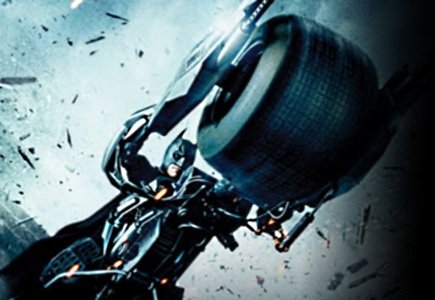 Microgaming finally settles recent rumours
The Dark Knight video slot has been released on Thursday by Microgaming finally settling the recent speculations about the new Batman slot launch.
"We are extremely excited about the launch of 'The Dark Knight' video slot and the ongoing success of our relationship with DC Entertainment. At Microgaming, we believe in pursuing partnerships that will result in the creation of the best quality content for our games portfolio. We have collaborated closely with DC Entertainment over the past few months in the development of a dynamic and realistic tribute to the blockbuster movie brand of 'The Dark Knight," said Roger Raatgever, CEO of Microgaming.
Needless to say, "The Dark Knight" video slot is based on the well-known motion picture from Warner Bros Pictures and promises the same action packed visual experience. Apart from the variety of in-game features, the slot offers also a noteworthy 4 tier progressive jackpot.
"The Dark Knight" is based on the DC Comics character Batman, who first appeared in Detective Comics in 1939 to become a globally recognised phenomenon.
Today, 15 monthly comic books from DC Entertainment include Batman. The bat inspired monthly editions are translated in 30 different languages and distributed in over 60 countries. DC Comics and film series fans now can see their favourite heroes and their enemies on the reels of the new Microgaming video slot.
In light of the planned release of the epic movie conclusion to the Christopher Nolan's Batman trilogy, "The Dark Knight Rises", expected this summer, players can enjoy the double treat playing the recently launched game and expecting another "The Dark Knight" slot inspired by the 3rd part of the trilogy to be launched by Microgaming in 2013.
When it was released back in 2008, "The Dark Knight" film became the third highest grossing film of all time in the US, recording $500 million in US box office and over $1 billion worldwide.