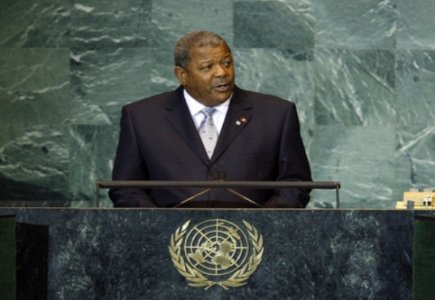 Antigua and Barbuda prime minister raised the issue of internet gambling discrimination
The new US ambassador Larry Palmer was warmly welcomed by the Antigua and Barbuda prime minister Baldwin Spencer who also did not miss the opportunity to mention the long-running World Trade Organisation dispute over online gambling discrimination and the prevailing lack of a satisfactory solution in spite of pro-Antigua rulings by the WTO.
Both Spencer and his deputy Harold Lovell repeatedly expressed the Caribbean islands' continued desire to maintain good relations, The Antigua Observer daily reported.
The key message conveyed by both ministers focused on the need for a mutually agreed settlement that could benefit both nations.
Ambassador Palmer, on the other hand, courteously though diplomatically communicated the US desire to see the matter conclude amicably and to offer support for projects aimed at empowering Antigua and Barbuda's residents, primarily the nation's youth.
Apparently, there is no clear message after this meeting.