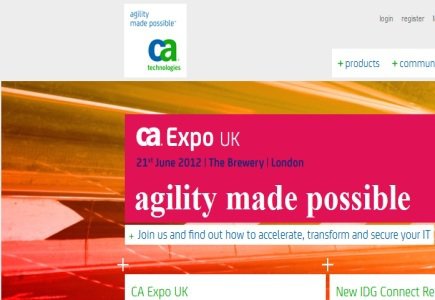 Application Performance Management solution to ensure higher customer satisfaction
In order to provide superior end-user experience for its online gamblers, the online and land gambling group William Hill plc has invested into an Application Performance Management solution from the UK branch of CA Technologies.
"Our solution improves efficiency and optimises performance by measuring the quality of service for each user that accesses online services, helping assure service quality from start to finish," said Jacqueline de Rojas, vice president and general manager, UK, CA Technologies.
According to Phil Moyes, group director business systems at William Hill, the company's latest upgrade means happier and loyal customers:
"We aim to deliver a first rate experience for our customers, offering them what they want, when they want it. CA APM enables us to identify, monitor and prioritise business-critical applications and quickly solve related issues. This means that we are ultimately providing our customers with a high performance betting experience. If our customers are happy with the service they receive then they are more likely to be loyal to William Hill."
Installation of the new software will give William Hill the following advantages:
360-degree visibility into all end-user transactions, enabling the identification, monitoring and prioritisation of business-critical applications
Improved efficiency and optimised performance by measuring the quality of service to customers
Higher customer satisfaction, retention and employee productivity through improved information and service assurance
Additionally, the company spokesman stated that the software integration will allow William Hill staff to constantly measure the quality of service for each user in order to ensure delivery of better customer service.