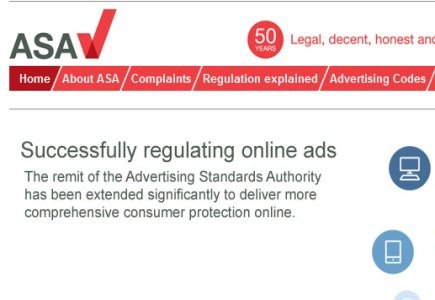 UK's ASA decides to favor a player complaint
This week, the UK Advertising Standards Authority (ASA) adjudication summary involved two companies, 888 and Gala Bingo, censoring their promotions it found inadequate.
The first case was a player complaint against a direct mailing promotion of 888, which featured a no deposit bonus offer of GBP 10 at Casino-on-Net, but failed to specify that a minimum withdrawal amount applied despite the condition appearing in Casino-on-Net's bonus policy. Having considered all these aspects, the ASA decided to support the complaint and ruled that it is misleading advertising. Therefore, a warning was issued to the company, notifying it that it has to ensure that significant conditions are stated in any future advertisements.
As for Gala Bingo and its censored ad, it was an e-mail promotion offering a GBP 10 bonus activated through the use of a code that would release a 100 percent bonus of up to GBP 10. Again, in this case, the ASA upheld the complainant, who thought it was necessary to stake GBP 50 to release the GBP 10 bonus, and therefore challenged the e-mail as misleading, because it claimed to offer a 100 percent bonus on a GBP 10 deposit. The advertising was assessed as misleading by the ASA, which also instructed the company not to release the ad in its current form again.