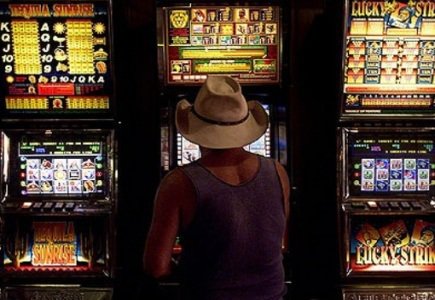 Study proves problem gambling mostly stems from pokies
Thanks to a new Flinders University School of Medicine study released this week, constant attacks and blame on online gambling for the increase in problem gambling in Australia may finally stop, as it proves that four out of five problem gamblers in South Australia are addicted to pokies, not online and sports betting.
It appears that less than 1 per cent of them said they had a problem gambling online, while 83.9 percent admitted they had a poker machine addiction.
According to Flinders University Professor of Psychiatry Malcolm Battersby, it's still not clear why the expansion of sports betting and online gambling has not caused an increase in problem gamblers.
He also specified that the Flinders University service, which treated around 800 problem gamblers in 2010-11, reported problems with TAB gambling (10.8 percent), casino games (3 percent), Keno (1.1 percent) and lotteries, private gambling and card games (less than 1 percent).
He added: "People have said for a long, long time: `Look out, here comes a tsunami of people with problem gambling' because of the new forms of gambling and we have not seen that yet.
"One researcher has evidence that while problem gambling in the newer forms of gambling is increasing, we are yet to see the increase in people seeking help.
"We don't know why, is the short answer. But like all young people, perhaps those who are taking up the new forms of gambling just don't seek help.
"Around 20,000 people have a gambling problem in total but only 2000-3000 come for help."
Yet, he said researchers still believe that new forms of gambling will create problems: "The average time it takes for people to come to our service for pokie gambling is five to seven years, usually when they hit rock bottom or have some major crisis in their life."