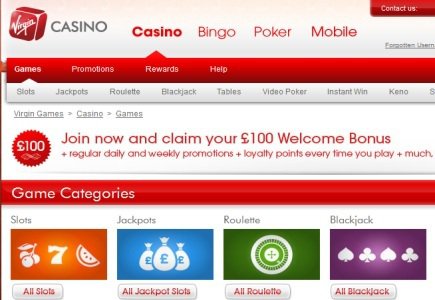 Necker Island powered by Quickfire
An announcement came this week that, thanks to a deal it has closed for the Quickfire platform from Microgaming, Virgin Games will see an exclusive new video slot game, Necker Island go live in its offering soon.
The 50-line slot, developed by Genesis Gaming Inc. uniquely for Virgin Games, features an interesting theme - Sir Richard Branson's own private atoll in the British Virgin Islands; it also includes an unusual graphical twist, introducing an extra row of symbols. Its features include a 'Locked Wild' free game series, as well as a bonus feature awarding the player 10 free games.
According to Warren Eloff, head of products at Virgin Games, "We wanted to create a game exclusively for our Virgin Games players – something that only we could offer and that truly summed up being part of the Virgin community. As such, we thought it would be ideally fitting to have a game created by Genesis Gaming that was themed around Sir Richard Branson's luxurious private island.
"As an operator, offering our customers seamless game play is crucial, and as a Virgin company maintaining brand integrity is a must. Using Microgaming's QuickFire platform has delivered on both counts - offering both easy integration and allowing us to give our players a unique Virgin Games experience."
On behalf of Genesis Gaming, Inc. its CEO Steven Meistrich added: "It was exciting for our team to build a customized and branded video slot game consistent with the quality and fun users expect from the Virgin brand.
"We are also pleased that Necker Island will be integrated to the Quickfire platform as we have a successful partnership already in place and are confident that it can maintain the optimal experience for Virgin players."