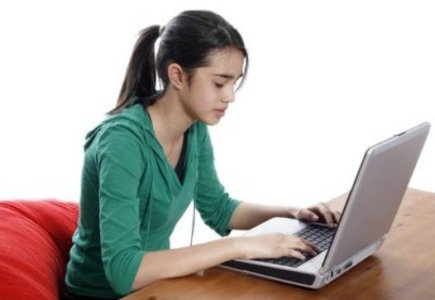 Social networking site is reportedly 'creating a generation of gambling addicts because of site's Las Vegas style games'
Problem gambling experts expressed their concerns about the potential for social gaming sites like Facebook to create larger numbers of young problem gamblers.
There are now hundreds of virtual slot machine and poker games on Facebook, including Jackpotjoy, Slotomania and DoubleDownCasino, where youngsters can buy and use virtual coins to gamble, and it is therefore considered that the popular social network encourages teenagers to think gambling is harmless fun.
It is estimated that Facebook has three million UK users aged between 13 (the lower age limit for registration) and 17, with a further one million to be under 13 and pretending to be older.
Dr Carolyn Downs, of the University of Salford, has personally experienced the danger when her 13-year-old daughter became upset at losing virtual money on the game Fluff Friends. "It's well-established that the younger the children start gambling, the more likely it is they will become habitual gamblers and also problem gamblers. It's a long-term, life-long risk. What we're doing is setting up these kids to be problem gamblers as they go through life," said Dr Downs.
Facebook probably takes around a 30 percent cut of all virtual credits sold and real money gambling is said to be its major future strategy as it looks to generate new revenue streams. The company made a profit of GBP 640 million from its revenue of GBP 2.4 billion in 2011 with the bulk of that profit – 82 percent – generated by targeted advertising.
If it awarded gaming licences to providers such as Jackpotjoy, which claims 1.7million users for its virtual slot games, Facebook's income would increase significantly. Therefore the company executives have met with around 20 gaming companies – including 888 which sees 650,000 monthly users for its Bingo Island game, and the British firm Betable – over the possibility of gaming licences.
In the meantime, the problem gambling charity GamCare insists on investigating social gaming so the UK Gambling Commission is 'monitoring developments' with regard to virtual gaming which it believes to be 'at the perimeter of current legislation'