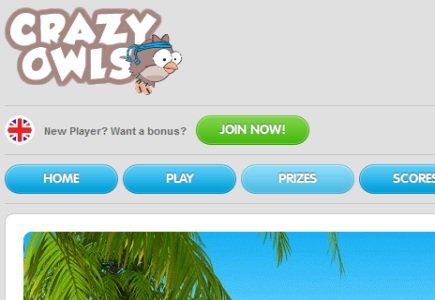 Web and mobile games for Guernsey-based site
A new gaming solution deal has been closed by Gosh Games, a Guernsey-based "Skill & Prize" competition site with Finnish software provider Digient on the provision of Digient's gaming platform for both web and mobile.
The first of a range of web and mobile skill games that was launched via the platform was Crazy Owls, which offers both free play and real money play option.
All the games on offer will be in presented in HTML5 for use on the web, and they will also be available for Android, Blackberry, iOS and Windows 7 devices.
It was stated by David Honey, development director of Gosh games that his company 'is committed to delivering the best user experience in the skill games sector and we believe partnering with Digient as platform providers is not only an important step, given their industry expertise in providing the best entertainment and user experience, but will also deliver an exciting partnership for both companies and our customers.'