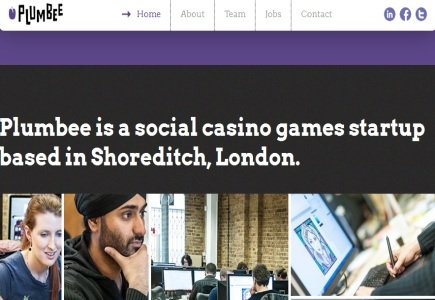 The fast expansion of the London-based social casino start-up Plumbee is evident – from just three founders on board, it has grown to employ 35 people and is looking for more.
Namely, immediately after the launch of its first big game, Mirrorball Slots, the company saw its revenues soar and reach eight-digit sums, with over three million people installing and playing the game.
Thanks to this, founders Raf Keustermans, Gerald Tan and Jodi Moran, who worked together at Playfish before forming their own company, had the capability to engage additional workforce that was able to handle the game's increasing popularity, above all in North America and Australia, as well as Europe.
The new employees are highly trained experts coming from a range of renowned companies such as EA Playfish, Nokia, Betfair, Namco-Bandai and NextGen.
According to the company's chief technical officer, Jodi Moran, "London has proven to be a fantastic place to build Plumbee and we've been able to construct an incredible team here in the last year, including many highly skilled engineers.
"The strength of our team is central to the success and significant growth we've seen since launch. We've recently moved into our new much bigger office to help us scale in the next few months as we're going to be hiring a lot more people."