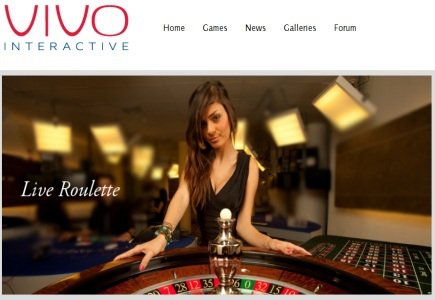 This week, live social casino game developer Vivo Interactive (VIVOi) announced the launch of the "world's first suite of live dealer social casino games" in shape of four beta apps released on Facebook.
The applications include Live Blackjack Early Payout™, Live American Roulette, Live European Roulette, and Live Baccarat and they involve "relatively basic social features" with additional features due to be included into the app in the near future.
Commenting on the new development, Martin Reiner, Vivo Interactive's Co-Founder said: "By deploying one of the first ever live streaming applications on Facebook, Vivo Interactive will bring an unprecedented social experience to users by allowing them to play, chat and interact both with their friends and with our live dealers in a community setting."
It was also specified that VIVOi is targeting two core business models, B2B and B2C. In the B2C model, which focuses on building a user base prior to monetization through sales of virtual goods and services, players can play-for-free on VIVOi's Facebook applications with free virtual currency they get once they become activated.
Through the second, B2B service model, existing social casinos can integrate VIVOi's live video feed and live game results into their own application. Also, it allows customers to select a White Label solution using VIVOi's technology and operations.