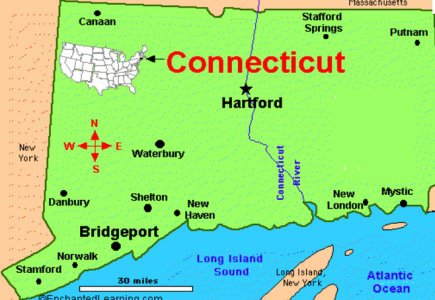 In an interview given this week, Connecticut law maker Rep. Stephen Dargan, co-chairman of the legislative public safety committee overseeing legalized gambling, said that the question of online gambling will be reconsidered by his committee, as the state is looking towards decreased revenues from its two tribal casinos at the same time experiencing serious deficits.
This is new move for online gambling in Connecticut Governor Dannel Malloy's administration which previously considered it in January 2012 without any progress whatsoever.
Back in January, the governor said: "If it [online gambling] moves forward, and it's clearly going to move forward, it's going to be available in Connecticut. Now we have to decide, in the state of Connecticut, what is our approach to that."
However, now the tune seems different, as Malloy's senior advisor Roy Occhiogrosso this week underlined: "Certainly, it's the legislature's prerogative" to consider online gambling but it's not something that the Governor has any intention of pushing. It's not something he supports and it's not something he thinks the legislature will follow through and send him a bill on."
Another potential obstacle to the state's legalization of online gambling could be tribal casinos as they firmly believe that online gambling would interfere with the tribal compact with the State. It was also added by State House Majority Leader Brendan Sharkey, who is to become House speaker in the new session, that he will not support a legislation that disrupts the compact between Connecticut and the tribes.