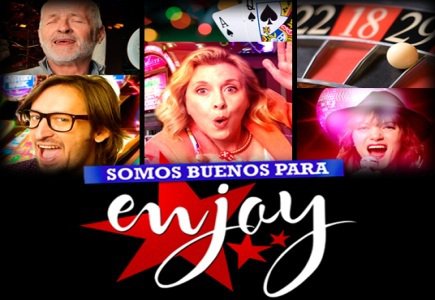 This week saw a partnership deal closed between Las Vegas-based Caesars Entertainment Corporation and South American casino operator Enjoy.
This strategic partnership envisages that Enjoy acquires 45 percent of Caesars Baluma subsidiary which owns and operates the upmarket Uruguayan Resort and Casino, Conrad Punta Del Este.
The consideration paid for this transaction amounts to $ 140 million, and in return, Caesars will get a 10 percent share in Enjoy.
In addition, the duo will pursue joint marketing and player development initiatives in a market where the internet has become more accessible to the emerging middle class – hence, new benefit from Caesars, which has extended its reach this way.
The Las Vegas company's CEO and President Gary Loveman commented on the new deal, saying: "Enjoy's strong regional expertise combined with Caesars' global network and operating proficiency will create a strong value proposition for customers of Punta Del Este and Enjoy's portfolio of properties.
"The transaction delivers excellent value to our shareholders, including a retained interest in the future growth of Conrad and an ownership position in one of Latin America's leading casino operators. This transaction increases Caesars' distribution in Latin America and provides us greater exposure to this fast growing market."