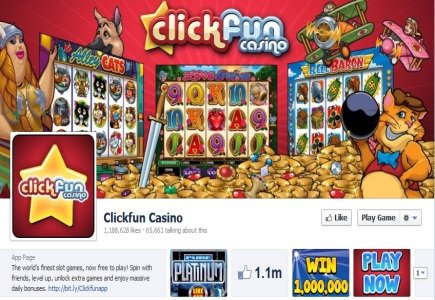 A strategic agreement has been closed by European online betting firm Betway and Online Skill Limited, the owners of Clickfun Social Casino, for the development, market and operation of a combined social and real-money casino.
After a brief soft-launch, UK-based players will be able to join Clickfun Casino, and play casino games for real-money via the web, mobile and Facebook platforms.
"We are thrilled about our new partnership with The Betway Group, one of Europe's most innovative online gaming companies. Clickfun is constantly looking for new ways to develop and adapt to market changes. We feel that offering a real-money environment alongside our social platform is the next logical step in the evolution of our company," said Daniel Fiske, co-founder and CTO of Clickfun Casino regarding the launch.
Richard Akitt, chief executive of The Betway Group, also commented, saying: "The link-up between Clickfun Casino and The Betway Group allows the two companies to combine Betway's real-money gaming expertise with Clickfun's innovative, industry-leading social casino platform. The move is a natural step that will bring a new, exciting gaming experience in both social and real-money."