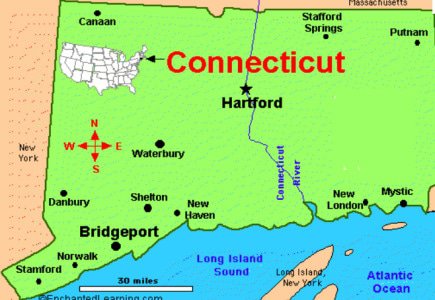 After encouraging comments by the key committee co-chairman in the Connecticut General Assembly regarding the committee's reconsideration of the potential legalization of certain forms of online gambling in the state, the two recognized tribes in the state expressed desire to participate in any future online gambling initiatives in case it comes to the legalization.
It was stated by Public Affairs co-ordinator for Foxwood Resort Casino operators, the Mashantucket Pequot Tribal Nation (MPTN), that "Consumers are making many more of their spending choices online or through mobile devices, and industries that do not adapt to the digital consumer marketplace will suffer.
"The Mashantucket Pequot Tribal Nation believes that regulation of Internet gaming, either at the state or Federal level, is inevitable. Regulation of Internet gaming will provide the much-needed player protections that are currently not available through unregulated offshore operators who are currently taking bets in the US and Connecticut. MPTN has been diligently studying the Internet gaming space and is preparing itself to be an active participant in the marketplace when regulations permit."
According to the MPTN, the tribe is not only focusing on online poker, but also on various other online casino games.
As for the other federally-recognized tribe in the State, the Mohegan Tribe, its representatives said that based on its legal compact with the state government, the tribe would be entitled to operate in any legalized online gambling activities in Connecticut.
"The industry would prefer punters spend their money at the casinos on gaming, food and entertainment, but if legalisation is inevitable, the tribes are "best qualified to run it," assessed Chuck Bunnell, Mohegan Tribe chief of staff for governmental and external affairs.