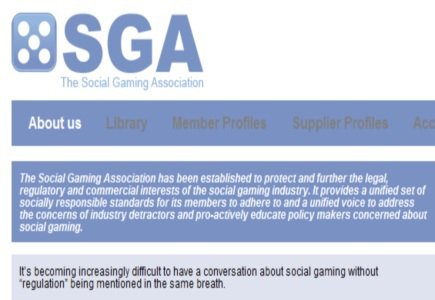 The latest news says that a new body covering the social gaming sector, "Social Gaming Association" (SGA), has been launched this week.
As stated, its goal is to provide a united voice and a unified set of socially responsible standards for the social gaming industry, therefore developing a self-imposed, social responsibility code of conduct for its Members and provide monitoring services on legal, regulatory and commercial developments within the industry.
The SGA will also address the concerns of industry detractors as well as pro-actively educate policy makers concerned about social gaming.
Five member classes are offered to potential members to join the association. The basic membership is Free, available to anyone with an interest in Social Gaming such as start-ups, suppliers to the industry, venture capitalists and policy makers.
There are also paid membership packages available for game publishers and governments wanting to gain access to the SGA's real-time information library, and for established suppliers to the industry.
It was underlined that "accredited membership provides game publishers with a compliance kite-mark acknowledging that they meet the standards of the SGA."
Summarising the SGA mission, Executive Director Stuart Tilly said: "The Social Gaming Association has been established to unify all of the publishers, suppliers, investors and entrepreneurs within the social gaming community as a united front to protect and further the legal, regulatory and commercial interests of this vibrant and dynamic industry."