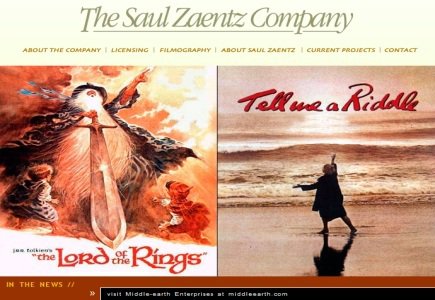 Only weeks before the release of another blockbuster movie "Hobbit: An Unexpected Journey", a report came that the estate of J.R.R. Tolkien, the late author of the Hobbit and the Lord of the Rings books, as well as book publisher Harper Collins have filed suit in the U.S. District Court of Los Angeles against Warner Bros' New Line Cinema subsidiary and rights holder Saul Zaentz Co., claiming $ 80 million in damages for copyright infringements and breaches of contract based on its 1969 rights agreement with Zaentz Co.
It appears that the Estate has been in settlement discussions with Warner Bros. for a while now, but to no use. It is also particularly contesting the adaption of the Lord of the Rings into online slots, mobile and social applications and the suit highlights the rights awarded by Warner Bros. for the development of the online slot "Lord of the Rings: The Fellowship of the Ring" as a particularly concerning issue.
However, this is only one amid a range of other perceived breaches of contract and copyright infringements noted in the claim, which states: "They did not include any grant of exploitations such as electronic or digital rights, rights in media yet to be devised or other intangibles such as rights in services."