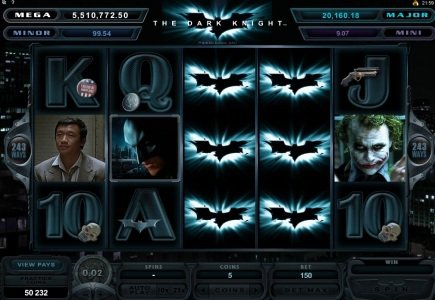 One Norwegian punter was extremely lucky and equally happy when he hit what was called by Microgaming-powered QuickFire a staggering 5.4 million Kroner jackpot on "The Dark Knight" online video slot at Unibet casino.
The big win delivered through Microgaming powered Progressive Jackpot Network will come handy to the 35-year-old Norwegian player who received it as a single cash payment even though it's the industry norm to payout such prizes in staggered payments.
"I had no idea what was happening. At first, I thought I had won 5 000 Kroner, and I remember thinking 'wow, that will be a nice Christmas present for my girlfriend'. But the amount kept increasing and surely enough it displayed 5 million Kroner. I couldn't believe it, I was in shock. I rang the Unibet customer service department so that I could get confirmation of the win!" said the lucky punter.