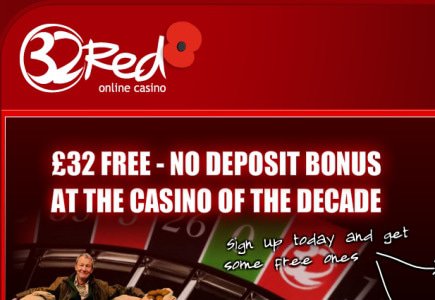 In anticipation of the launch of the AAMS-regulated online slot market, respectable online casino 32Red has launched its casino table game offering on an Italian localized website under a remote gambling license from AAMS.
And while the company plans to launch its slots on December 3, 2012, and introduce bingo, poker and mobile casino in the coming stages of its operation of the market, the Italian regulator also has reason to look forward to the introduction of online slot games which will surely boost revenues after a serious 11 percent down in August 2012.
In addition, the market will also open to other forms of gambling, such as exchange betting and fast-format poker games. And as it was assessed by Numis analyst Ivor Jones, 32Red is well positioned as a front runner in the market.
"Not all of its competitors have cleared all the regulatory hurdles required to start offering slots from Monday morning. But 32RED has ticked all the boxes, hired Italian staff and prepared its online marketing strategy so that it can hit the ground running," he said.
On behalf of 32Red, its CEO Ed Ware, added: "We are very pleased to be one of a relatively small number of online casino operators fully approved to trade in Italy.
"We believe the market there provides a great opportunity for us to establish a new and regulated income stream for 32Red especially with the imminent introduction of Slots. Our Italian team has been hand-picked and it is ready to extend our reach and excellent reputation into Italy.''