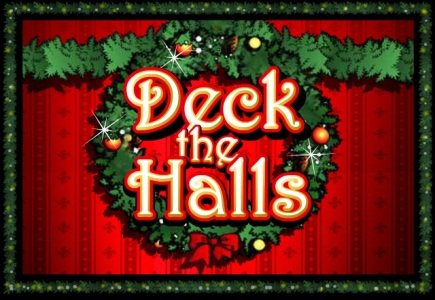 This week, online gambling software provider Microgaming announced that it will add the eleventh title to its multi-player tournament portfolio in December.
The new title is dubbed "Deck the Halls" and it's a hugely popular video slot played on five reels and 30 paylines, featuring Wilds, Scatters, Multipliers and Free Spins.
It will go live on the company's multi-player Viper platform on December 5, and its first network event is an Accumulator tournament scheduled for December 7 and running over the month of December.
According to Mike Hebden, Head of Casino at Microgaming, "Our online Multi-player tournament software provides a dynamic and interactive experience to slot players. Slot tournaments present an opportunity for players to win big whilst playing alongside fellow enthusiasts from around the world. We run hundreds of tournaments daily on our Multi-player tournament software, and the addition of Deck the Halls will certainly enhance our Multi-player offering."