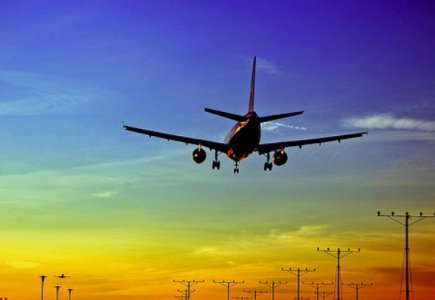 The latest novelty in the gambling industry may become in-flight gambling, a concept recently explored by a French business consortium.
Namely, unlike the already existing Ryanair's scratchcard offering, the "Casino Jet Lounge" proposed by the Toulouse-based firms, AirJet Designs and Designescence is a more ambitious scheme, "a new entertainment and social space designed for long-haul commercial flights," targeting First and Business Class passengers.
What this implies is the introduction of a bar-lounge area furnished with a real blackjack table which will bring "a VIP-type concept with revenue-generating potential, bringing back the excitement and glamour associated with air travel in its heyday," as the company stated.
A typical configuration for the forward section of Boeing 777 has already been constructed by the consortium behind "Casino Jet Lounge", which also stated that it will abide by flight safety rules which prescribe that gambling is not be permitted during ascent, descent or spells of in-flight turbulence.
However, when the press asked some major airlines whether they are interested in such novelty, British Airways said it had no plans to install a flying casino, and that it already offers blackjack, roulette and poker games on its in-flight electronic entertainment system, but for fun, not real money.
Answering the same question, Virgin Atlantic said: "We have no immediate plans to launch a casino but we have a few surprises up our sleeve for short-haul flights and our 787s".
The concept will also encounter an obstacle in shape of the current US law known as the Gorton Amendment, which prohibits "any gambling device" to be fitted to jets using American airspace.