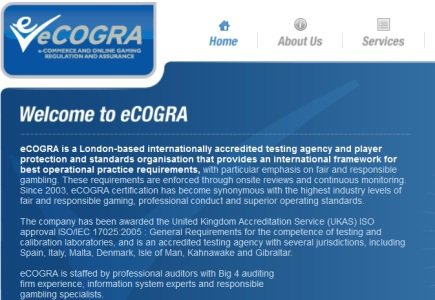 The Danish Gambling Authority this week added a new role to the independent online gambling testing and compliance organization eCOGRA, which already does technical standards reviews for operators licensed by the Authority; therefore, it is now promoted into 'Approved Enterprise', the first such appointment by the Danish Gambling Authority.
The new role will require eCOGRA to complete a report about Danish license holders within 14 months of the commencement of licensed online gambling operations, as required by the Danish Gambling Authority. The report will have to include an extensive review of license holders' operational activities, as well as financial and statistical data, in order to ensure that the licensee has provided gambling services in accordance with Danish gambling legislation.
Specifying the requirements with which eCOGRA had to comply in order to become an Approved Enterprise, the body's chief executive Andrew Beveridge said that it had to demonstrate to the Danish Gambling Authority that its employees possess the appropriate skills, qualifications and experience for the role.
He also said: "The majority of eCOGRA's employees are professionally qualified auditors with Big 4 audit firm backgrounds, and are highly experienced in auditing and reviewing financial information and remote gambling operator systems; we were therefore confident that we would meet the high standards of the Danish regulator.
"eCOGRA now has ten years of diverse compliance, testing and consulting experience in the industry, during which its staff has successfully performed over 500 online gambling compliance reviews in the areas of player protection and responsible operator behaviour, in most cases for large and well-established internet gambling operator and software supplier companies.
"I therefore believe that we are well suited to perform the role of an Approved Enterprise in the growing Danish market.
"This appointment is extremely important to us, as our clients require us to provide them the full suite of services required by the various licensing jurisdictions, including the review of technical and information security requirements, and legal and financial compliance," Beveridge concluded.