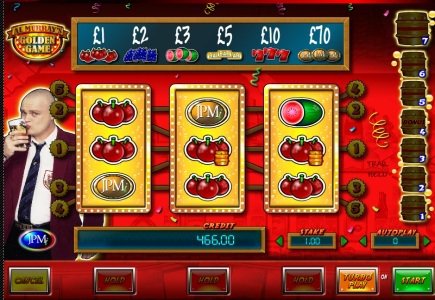 An announcement came this week from online gambling games developer, JPM Interactive, which expressed its satisfaction with the initial UK response to its first online release under the new Al Murray the Pub Landlord franchise.
Namely, the online version of an originally land-based AWP game, and the first game in a series themed on the popular beer-swilling English comedian Al Murray, has seen warm reception with online punters.
Online casino Bet365 has recently debuted Al Murray's Golden Game which will be introduced on a variety of sports betting and global gaming sites soon.
It was stated by Andrew Davies, md of JPM Interactive, that Al Murray's Golden Game is the first in a new generation of online games, providing a high level of player engagement.
"Al Murray's Golden Game is much more than the standard offering of a themed game endorsed by a celebrity," he said, adding:
"Through the use of sound bites and catchphrases recorded by the comedian himself, our game designers have created a player experience which feels like an encounter with Al Murray himself.
"The addition of Al Murray's banter to the mix adds a potent and appealing dimension."