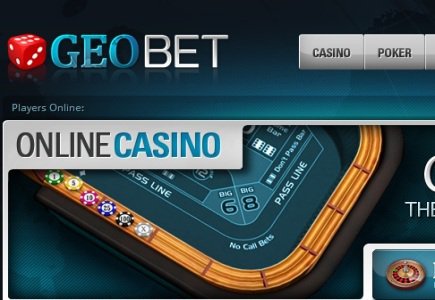 Saskatchewan Liquor and Gaming Authority (SLGA) Minister Donna Harpauer only this week said that the Geobet-powered Northern Bear Casino was "probably illegal".
This challenged GEObet Tribal Gaming Network CEO Gerry Gionet to confirm that GEObet not only operates under the auspices of the Wapi-Maskwa iGaming Act in Canada, but have also achieved additional regulated gaming jurisdictions' licenses with Curacao, Malta and Kahnawake included.
Furthermore, Gionet said: "GEObet has followed every guideline, and has taken every precaution, to ensure that the online tribal casino is a legal entity."
Minister Harpauer said the provincial government would study the new tribal online casino formal launch announcement and then consider the options, without indicating what, if any, action would be taken following the launch.
Meanwhile, the Canadian federal government asked the national Royal Canadian Mounted Police to investigate, finding Harpauer's policy to be opposite of her immediate predecessor in the post, Ken Cheveldayoff, who strongly supported the idea of regulated online gambling in the province, reaping tax revenues from the business.
An Aboriginal-owned online gaming enterprise based in the Tsuu T'ina Nation in southern Alberta, Canada, GEObet has recently launched the first real money online tribal casino in North America - the Northern Bear Casino in Saskatchewan.
Regarding the operation, Northern Bear Casino chief executive Bernard Shepherd professed:"After almost 20 years of successful First Nations owned and operated [land] casinos in Saskatchewan, I decided to become an owner/operator because I believe First Nations need to 'Occupy the Field' of online gambling."
"I'll be operating under the same Inherent, Treaty, Constitutional and Sovereign rights as when I opened the first Indian casino in Canada on February 26, 1993. Our forefathers traded globally 100-plus years ago and entrepreneurship has been in our DNA for 10,000-plus years; this is what November 6, 2012 is going to stand for," Shephard concluded.
Referring to the question of Canadian government involvement in online gambling, already provincially controlled and legal in British Columbia, Quebec, and soon Ontario, Gionet said that online gambling was a business, not a criminal act.
He has also revealed his intentions to ask the government to engage with Minister Harpauer and persuade her to assist and participate in "our economic future and development."