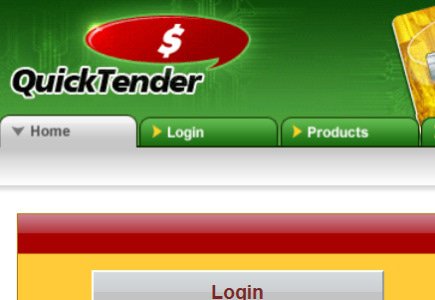 In a statement issued last week, Quicktender, an online gambling e-cash processor active in the US market, admitted that some payments had not reached the players.
Explaining the reasons behind these issues, the company said its bank's "correspondent banking partners" have accumulated and may have frozen the funds intended for the US players.
"We suspect it is possible that these funds may be subject to a seizure order by the US authorities. We would stress that we do not have bank accounts in the US of our own, and that the funds have left our account in Europe," the company said.
They went on to say: "Our reputation is important to us, and until recently there has never been any question that players and merchants would be paid. In order to achieve this, we have built over many years relationships with payment intermediaries that share our values of honesty and integrity. In the jurisdictions from which we offer our services we are proud to be properly licensed and constituted, and have even worked with US law enforcement on occasions where criminal activity has been identified.
"However, we cannot always predict some of the vagaries of the US administration. Over the past 2 weeks we have in good faith transmitted withdrawals initiated by Quicktender account holders to beneficiary bank accounts in the US. The money left our account in Europe.
"It was only in response to increasing complaints from our customers that we recognised there was a problem, and asked our bank to investigate.
"It emerges that the money has been accumulated in our bank's correspondent banking partners accounts in the US, and has been frozen. We suspect it is possible that these funds may be subject to a seizure order by the US authorities."
Finally, the statement assures interested parties that the company continues to ensure safety of accounts holders' funds, adding that it is suspending future withdrawals "....until we understand what has happened to the money that has been frozen.
"If we continue to transmit bank wires into the US we could find that these funds also do not reach their ultimate beneficiaries. This would simply make the problem worse."
In conclusion, the company cautioned its clients, saying: "It is not in the interests of anybody to attempt to financially impact QuickTender further. These actions may impact the future viability of the company and the ability of the company to pay its customers. We are assessing our current exposure, and how best to reintroduce withdrawals safely."