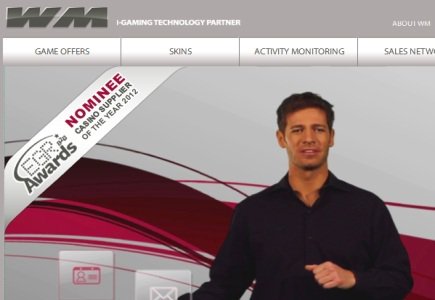 A range of 32 new graphically redesigned online slots have been introduced by the European online gambling software developer World Match Ltd, which brought a new high definition gaming spirit to the market.
According to Andrea Boratto, a director of the company, the company decided to go through with the re-designs due to its experience and feedback from players, specifying that all of the games are customizable to operator requirements.
"The licensee is free to change the number of bet levels (3 to 7) and the amount of each one of them. It's also possible to customise the most attractive feature of the game, the Jackpot, by changing its typology and amounts (initial amount and percentage of progressive accumulation)", he explained.
"Our goal is to make the gaming experience even more fun and professional: the new graphics ensure greater immediacy of use and intuitive interaction on all compatible devices, such as computers, tablets and smart phones," Boratto said, adding that the games' resolution is now up to 1280x720 pixels and 16:9 aspect ratio, and they contain a new Advanced Control Toolbar that provides more information, faster performance and better control. Furthermore, the new titles are integrated with the most successful social networks, including Facebook, Google+, Twitter and LinkedIn.
As for the new games in the World Match HD Slot series, they include: Aquarium HD, Bikini Beach HD, Burlesque HD, Circus HD, Cowboys Go West HD, Diamond Croupier HD, Disco Slot 80 HD, Fruits Dimension HD, Gentleman Thief HD, Ghosts' Night HD, Glamour Hills HD, Hero's War HD, Hollywood Film HD, Horror Castle HD , Into Woods HD , King Tut's Chamber HD , Love Lab HD, Magic Quest HD , Maximum HD , Monkeys vs. Sharks HD, NYC Real Estate HD, Olympus Classic Slot HD, Polar Adventure HD, Slot Contraption Game HD, Super Bikes HD, Super Cars Challenge HD, The Last Crusade HD , The Mad Hatter HD, Touch Down HD, Vitamina Slot HD, Xcalibur HD, Zen Blade HD.