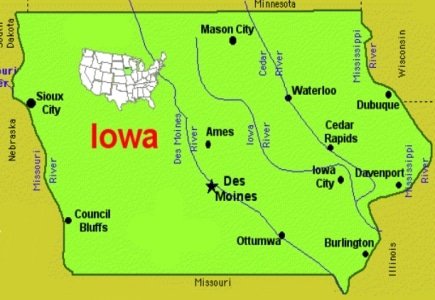 Iowa gambling industry leaders once again confirmed that internet gambling is the future of the industry, but they need the approval of the state Legislature before making any progress .
The Iowa Senate passed an Internet gaming bill in March 2012, but the measure was not considered in the House. It goes along the lines with a poll showing that 69 percent of Iowa adults opposed legalised online gambling for adults, and only 29 percent favoured it.
Iowa's gambling regulator Jeff Lamberti, a chairman of the Iowa Racing and Gaming Commission, stressed that the initiative to permit state-regulated land casinos to offer online action had to come from state lawmakers and the governor:
"That's really where the next step in gaming is moving. We've seen some states approve it and are moving in that direction," said Lamberti emphasising that any online gambling would have to be strictly regulated to the state's high standards of integrity and trust.
Wes Ehrecke, president of the Iowa Gaming Association, agreed that Iowa casinos would like to offer online table games such as poker or blackjack, indicating that nearly 150,000 Iowans already gamble online through sites located outside US.