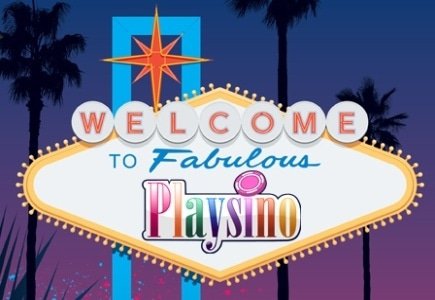 Two new games have been released by California and Ukraine-based social gaming developer Playsino under the Playsino Publishing Network.
The titles that will make up the offering are an interesting take on poker (five poker hands are played simultaneously between two players) dubbed Five-O Poker, and Yalla Tarneeb, a popular Middle Eastern bid, trick and trump-based card game, both of which were developed in cooperation with Chiki Gaming from Israel and Yallah Games, which was founded and run by entrepreneur, game and Internet industry expert, HRH Prince Fahad bin Faisal Al-Saud.
According to Playsino's vice president of product and publishing, Doug Dyer, "We're elated to be working with these two great companies and proud to have been chosen to publish their top games.
"These two games are the perfect kick-off for our publishing network and will do wonderfully as they benefit from, and add to, the liquidity between each other and amongst Playsino's current games."
It was added by HRH Prince Fahad bin Faisal Al-Saud: "The first few steps in establishing a solid social presence for Yallah Games includes our partnership with Playsino. We offer a new and innovative gaming platform that is working with and targeting the growing online population in the Middle East."
The two games join others in the Playsino Publishing Network, which include Solitaire and Prizes, Playsino Poker and Bingo World.