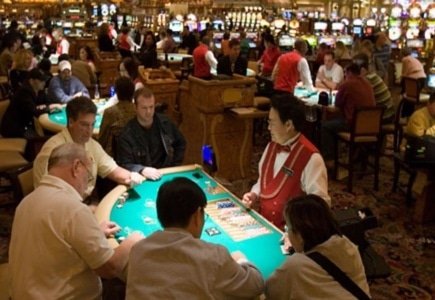 The recent unpleasant incident from the Bellagio Las Vegas blackjack pit, when the dealer Brenda Stokes (50) allegedly attacked her coworker Joyce Rhone (44), still attracts public attention in light of the unconfirmed rumours that Stokes could be connected with the death of a 10-year old girl.
The Huffington Post reported that the body of the missing 10-year, Jade Morris, was found in the Nevada desert on Thursday. Police confirmed that the accidental discovery was made by a man walking his dog in the vicinity of open housing development near the northern stretches of the Las Vegas Valley.
Apparently, the unfortunate girl was last seen around 5 p.m. last Friday with Stokes aka Wilson, a family friend who has been subsequently held for cutting her colleague's face with a razor blade. In the wake of her arrest, the word was spread that both Stokes and Rhone could have been romantically involved with the poor girl's father.
The Black and Missing Foundation was informed by the family members that the remains were identified for the police, but the official police statement on identification and cause of death is still pending.
"We are heartbroken today. It has been confirmed by family members that the body of Jade Morris has been found. We pray for her family," says Natalie Wilson, co-founder of the foundation, The Huffington Post reports.