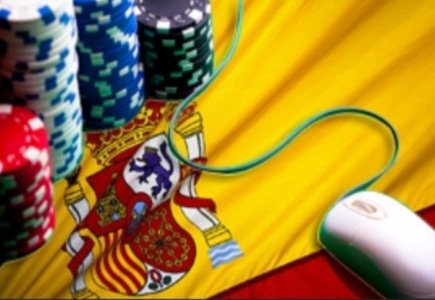 Only six months since legalization of online gambling in Spain, the generous amount of Euro 2.3 billion has been spent on gaming activities by one million internet users, El Pais web portal reports. Moreover, impressive Euro 461 million was wagered in November alone.
The latest statistics show that the average punter spends between Euro 500 and 600 annually, while the number of people playing online has soared from 200,000 to just over a million following the legalization.
"The number of people gambling online in Spain has soared since the government legalised the activity, handing out licenses to around 30 companies last June. In the last six months, Spaniards have spent some Euro 2.3 billion, according to figures released by the DGOJ gambling directorate, the body that oversees gambling in Spain," as per El Pais publication.
More interesting statistics reveal that around 40% of Spanish punters play poker online, generating Euro 952 million during the last six months. Sports' betting is not lagging behind with Euro 861 million in revenues. These popular games are followed by casino gambling and bingo with returns of Euro 371 million and Euro 24 million respectively.
As per the study issued by Online Gaming Observator, the average online poker player spends slightly over Euro 50 a week, compared to online casino players who spend Euro 33 weekly. Still, it is the Spanish national lottery that attracts most online punters, with 69% of online gamblers buying tickets online, while 52% players betting on sport. Well-educated male population aged between 25 and 44 generate 68% of typical online gamblers, the analysis further shows.
Online gambling tax revenues are expected to exceed Euro 140 million and nearly double the amount collected from gambling taxes last year. El Pais also reports that internet gambling accounts for only 17% of the overall Spanish gambling market, with the strong potential for growth.
Based on the forecast presented by the local government's experts, internet gambling in Spain will grow at an annualised rate of 10%, with anticipated total turnover of Euro 5 billion and around Euro 160 million in revenues at present tax rates. With the expected legalization of online slot games in 2013, Spanish authorities could expect more profits.
Turnover estimations presented by other European countries are more optimistic, with Italy forecasting Euro 9.8 billion and France Euro 10.2 billion.