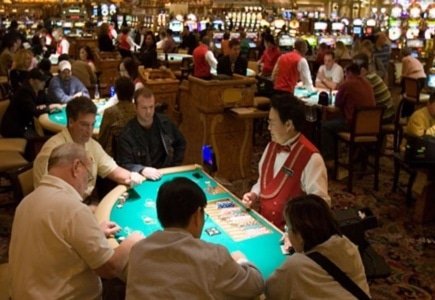 Following the recent arrest of Bellagio Las Vegas blackjack dealer Brenda Stokes Wilson on a razor assault charges, local prosecutors confirmed that she is also suspected of murdering the 10-year-old girl Jade Morris.
According to witnesses, Stokes was the last person seen with the girl before the latter went missing and was subsequently found dead with multiple stab wounds in a housing area under construction near Las Vegas.
The girl's father and the dealer were reportedly having an affair before the unfortunate events. Stokes allegedly took Morris for the Christmas shopping and police report that her car was found with bloodstains on the steering wheel and upholstery.
Las Vegas police confirmed Saturday that Brenda Stokes Wilson is considered a murder suspect and her bail has been raised tenfold. Moreover, police revealed that Stokes had not contributed at all to the earlier search for the missing girl.