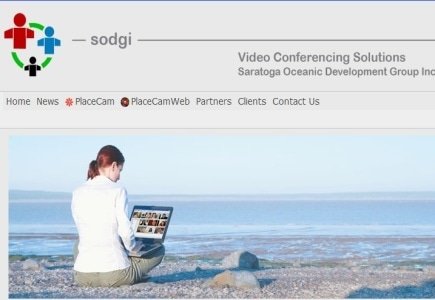 Canadian video conferencing software developer from New Waterford, Saratoga Oceanic Development Group Inc., inked a million dollar deal with the Belize-licensed internet gaming operator Lion Gaming undertaking to provide to the operator a turnkey online gambling system in 90 days.
Cooperation with Lion Gaming, owned by two unnamed individuals believed to reside in the USA, will be an excellent opportunity for the Canadian video conferencing developer to showcase its versatility and position itself strongly in the highly competitive market. The system will include online sports betting, casino games including slots, and poker, and it will be capable of hosting 250,000 players.
According to the Saratoga's owner, Neil Rideout, the company will hire another ten programmers for the job and consider relocating the operations until extending its current office capacities, the Cape Breton Post reports.
"We are looking at creating ten programmer jobs in New Waterford to start. We just don't have any place in the community here to house them right now," Rideout said. "We might have to relocate that off-island in the beginning, and then relocate the jobs back here after we build up enough resources to house these jobs. We would need high-tech facilities to house these programmers."
Presenting the project timeline, Rideout said that the full production will commence in three weeks and the product delivery is expected in 90 days.
"We feel confident we are going to be able to do this in 90 days because we are architecting it, making sure it is robust, stable, has a nice shell around it and that Lion Gaming will be first and foremost in online gaming in Belize," the Saratoga owner said.
Established a decade ago, Saratoga Oceanic was a groundbreaker in the area of multicast video conferencing and advanced forms of content delivery. With offices in Germany, Australia and the United States, the company is also known for holding the patent for Placecom, a software product that enables video conferencing for up to 100 people simultaneously.
Lion Gaming appointed its in-house lawyer Jason Foulger the project manager, who told the Post that the company is owned by two individuals who wish to remain anonymous. The Post further reports that Lion Gaming also plans to open land casinos in future.